So, you just downloaded Magic Duels and want to get a grasp on what it's all about? On this page you'll find an overview and useful resources to get you started.
First Steps
When you first start up you'll be taken through a tutorial explaining both the very basics of Magic: The Gathering and the interface of Magic Duels.
The game will then invite you to try out story mode. While completing those missions you will learn about important game concepts, unlock game modes and earn your first Coins, Booster packs and free cards from the Starter set.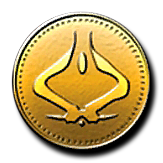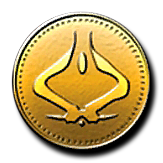 IMPORTANT INFORMATION!
Don't spend real money on the game!
Wizards of the Coast stopped all support for Magic Duels on June 13, 2017 and there will be no further content updates and patches.
There are plenty of ways to farm gold for free, i.e. as explained in OriginMD's video FAQ.
FAQ
What set should I buy first? How do I get coins? How does 'replaced by the AI' work? I can't even win against the easy AI! What should I do? These and a lot of others questions are often asked by new players. We gathered the most common answers:
Main article: Frequently Asked Questions
Beginner's Guides
When you're done with Story mode and might even built your first custom deck, take a look at these guides. They are aimed at players with a limited card pool and try to improve their decks and strategy:
Video FAQ by OriginMD
New Player Help Kit by helanhalvan
Other useful guides:
Known Bugs
The game freezes or even crashes? This card doesn't work how it should! Is this a bug? Read about the most common bugs, if they're getting solved:
Main article: Bugs
Advanced and Veteran Players
You're already a fan of the game, feel comfortable with the game mechanics and you have some familiarity with the story. For longtime veterans or a recent recruits these items might be useful: